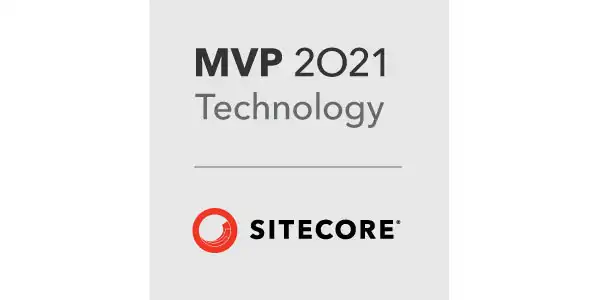 Sitecore MVP Technology 2021!
I am proud and honoured that I am awarded with the title Sitecore MVP 2021 in the category Technology. Each year, at the end of January, Sitecore announces the winners of the Sitecore Most Valuable Professional (MVP) Awards. The title is an individual recognition for sharing knowledge and expertise in online and offline communities and especially the Sitecore communities.
For more information please read the full announcement by Sitecore.